Ms. Jane Herman, long time employee of Midwest is moving on!
Ms. Jane Herman, a long-time employee of Midwest Child Care Association is moving on!
It is with a heavy heart that Midwest wishes a fond farewell to Jane Herman. Jane has been with us for 8 years and has worked as an Area Representative in the homes and as a Field Coordinator for our centers. Recently, she began working in our Respite Care Department, on the contract with the U.S. Navy.  Jane worked with Navy families who were in need of finding Respite Care for their children with disabilities.
Jane has been an exemplary employee and really felt that all of her homes and centers were special.  She was a professional who did her best to ensure her clients always came first.
We will miss her sense of humor and bright spirit, but most of all we will miss our friend. She is moving on to new employment opportunity and we are excited for her, but of course, we will miss her!
We wish our friend Jane the best and know she will do well in her new adventure.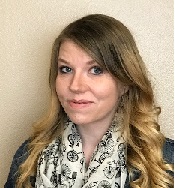 Taking over Jane's responsibilities is Lacey Drews. For those of you who don't know Lacey, she has been with Midwest Child Care Association for 3 years and previously worked in several Omaha child care centers where she was the director and responsible for the operations of the CACFP. Because of her past work life, Lacey is very familiar with what you all have experienced on a daily basis...the good and the not so good.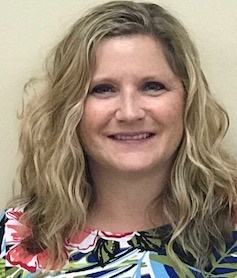 To help Lacey with a few of our centers, we are bringing in Tyler Wilson. Tyler has worked at Midwest Child Care Association for the past 2 years. Her primary responsibility was conducting CACFP reviews with our in-home child care providers. For 11 years Tyler had her own child care in-home business and has many wonderful experiences she is willing to share.  Now, she is branching out and learning the center side of Midwest Child Care Association. We know she will be a great asset to our center program.
With warmest appreciation ~
Midwest Child Care Association Staff
Our board of Directors represents a cross-section of the child care community and each has a passion for our mission and those we serve. The Board's focus is to ensure long-term sustainability of Midwest by developing the policies and procedures that govern our organization.
---
President | Mr. John Zipay
Analytical Research Consultant
Vice President | Ms. Christine Clark
T & L Foundation
Treasurer | Mrs. Jade Doyle
Corporate Trainer
Member | Ms. Cheri L. Cody
Sisters of Mercy of the Americas
Member | Mr. David Lacy
Chief of Police
Member | Ms. Melanie Schnitzer
Self-Employed Business Owner
Our staff is there to help you and answer any of your questions. Please feel free to contact us at any time. If you want to email a specific person, click on their name to send them your message.