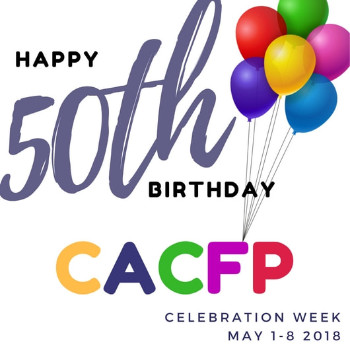 Happy 50th Birthday CACFP #CACFP50
Join the Child and Adult Care Food Program (CACFP) on May 8, 2018 celebrate CACFP's Birthday and create CACFP Awareness.
There are many ways to celebrate CACFP's special day:
1. Sign the National CACFP Birthday Card here and then see it here.
2.  Create a Happy Birthday CACFP Sign with the children and post it on Facebook/Twitter with #CACFP50. Send the picture to your favorite Food Program person.
3.  Have a healthy Food Program Birthday party and create a CACFP healthier birthday cake, share a picture of the cake on social media with #CACFP50. Invite the parents. Ideas found here.
4. Check out more ideas on the National CACFP Forum webpage.
Keep an eye and ear open for more birthday celebration news!
---
Midwest Child Care Association celebrates its 38th CACFP Birthday in November 2018