Midwest Spring Conference - The Power of Food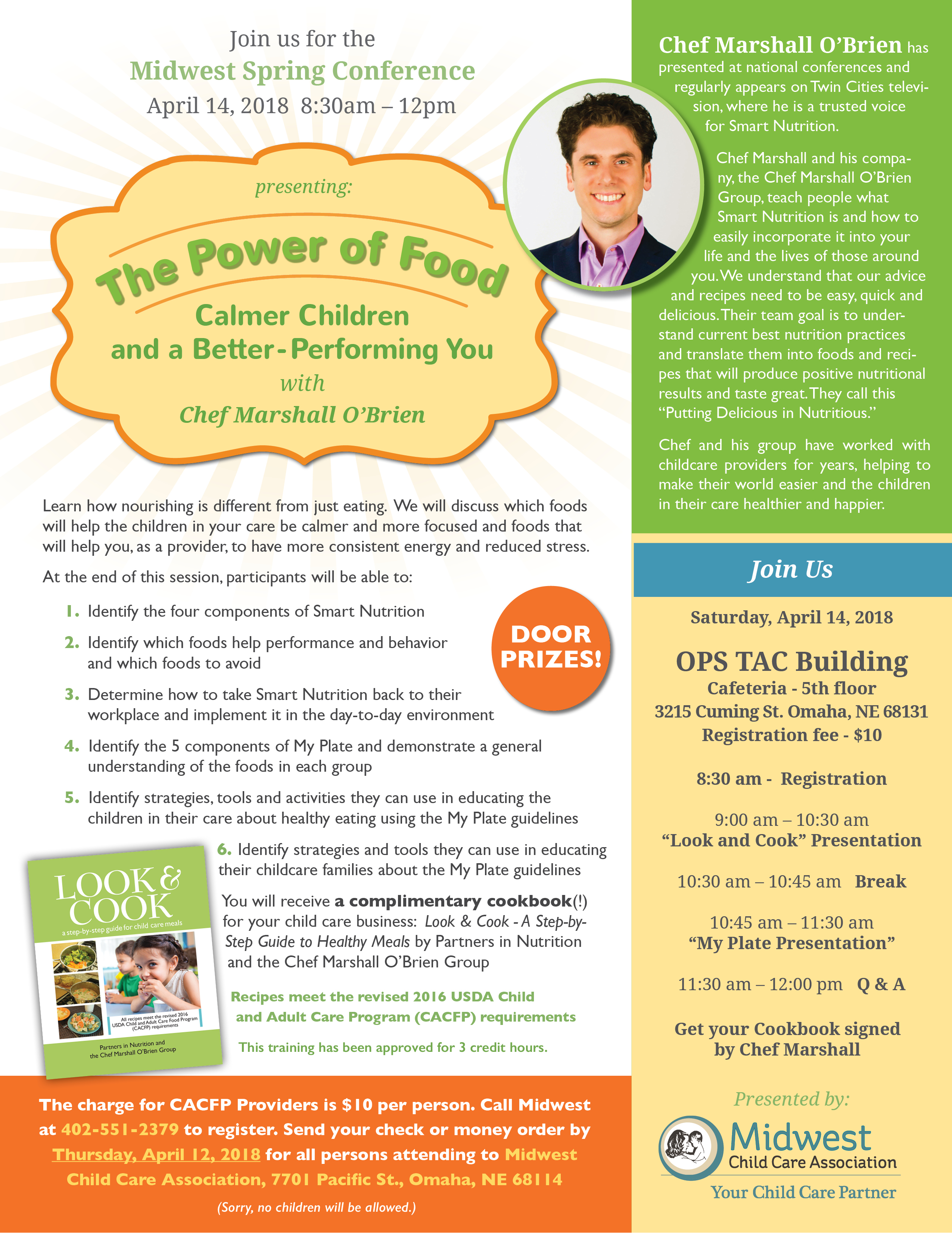 Midwest and Chef Marshall O'Brien present "The Power of Food - Calmer Children and a Better-Performing You". The foods you eat or avoid eating can greatly affect your energy level, mood, behavior and ability to concentrate. Learn how nourishing is different from just eating. We will show you which foods will help the children in your care be calmer and more focused and foods that will help you, as a provider, to have more consistent energy and reduced stress.
Approved for 3 credit hours. Each participant receives a free cookbook.
Location: The OPS TAC Building, 3215 Cuming St., Omaha, NE 68131
Cost is $10 per person.
1. Call Midwest at 402-551-2379 to register.
2. Send your check or money order for all registrants by Thursday, April 12, 2018 to: Midwest Child Care Association, 7701 Pacific St., Omaha, NE 68114.